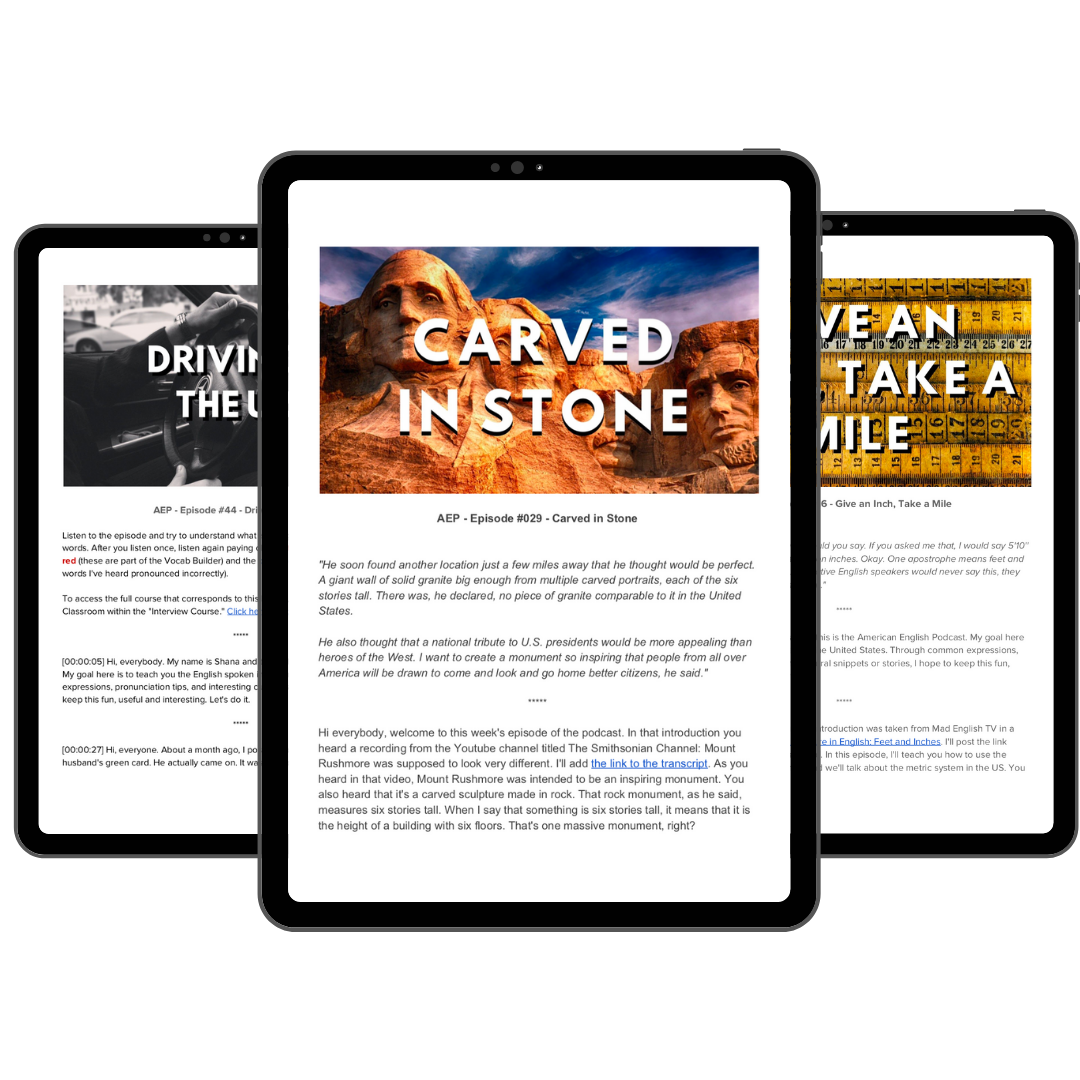 Boost Your Learning Experience
See the spelling to look up words. Review what you've heard. Dive deeper into each episode.
I recommend listening to the episode first and then listening a second time with the transcript. With this package, you'll gain access to:
Transcripts and Mp3s for episodes 001 - 050.
500 + PDF pages and Mp3s that correspond the audio.
This took me one year to create. If you study one a week, it'll take you also almost one year to complete!
My name is Shana and I'm an ESL teacher from California. 
As a teacher, I've been fortunate enough to teach English in Brazil, Spain, Germany, and throughout the US. By doing so, I've gotten close to over 3,000 intermediate-advanced level students!
I'm a language learner, like you. In what free time I find, I learn German and French. Also, my husband Lucas and I are raising our two daughters in Portuguese!