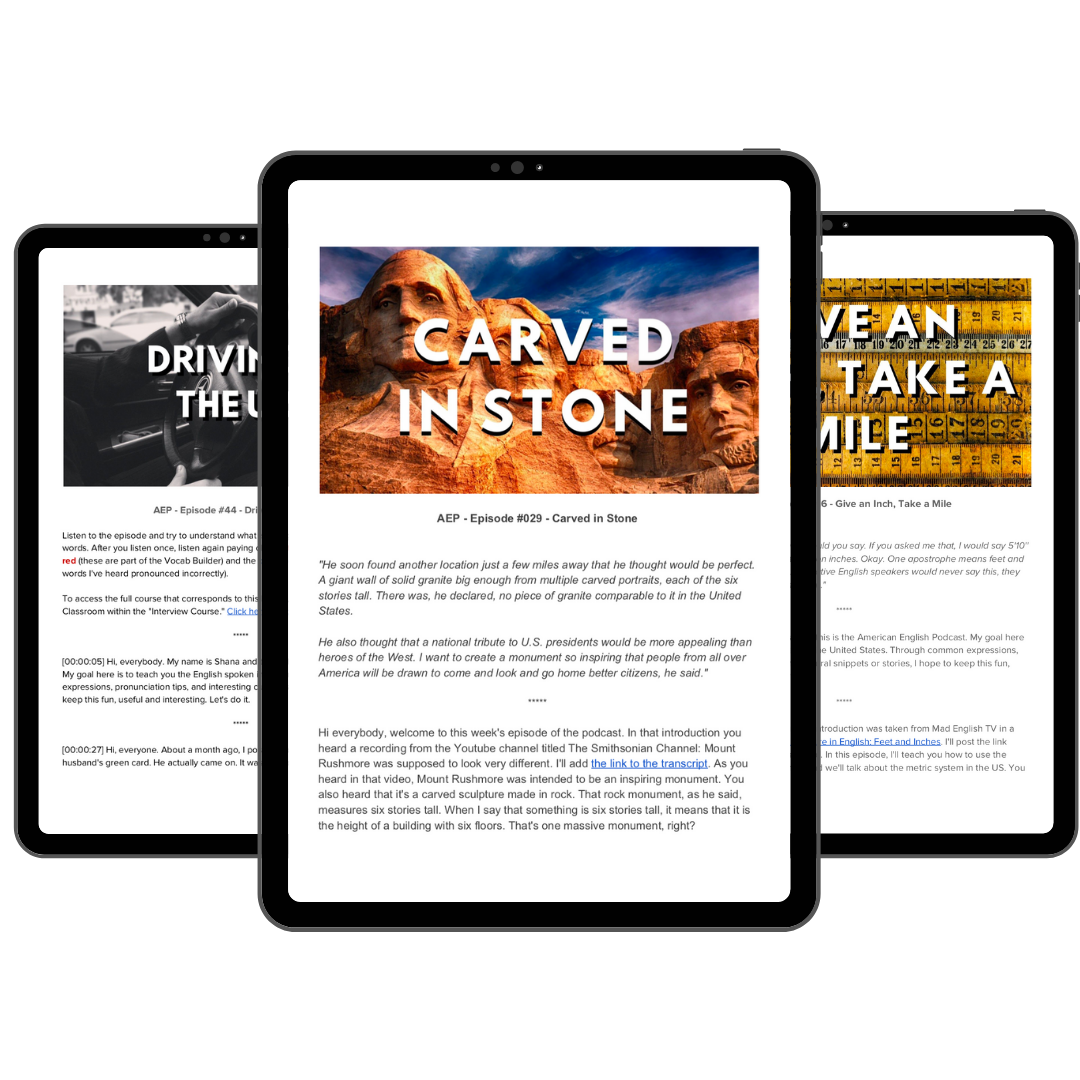 Boost Your Learning Experience
See the spelling to look up words. Review what you've heard. Dive deeper into each episode.
I recommend listening to the episode first and then listening a second time with the transcript. With this package, you'll gain access to:
Transcripts and Mp3s for episodes 151 - 200.
This Season is IN PROGRESS. New content is posted as it's released.
500 + PDF pages and Mp3s that correspond the audio.
Quiz
This will take me two years to complete. If you study one lesson per week, it'll take you also almost one year to complete!


Premium Content
Free PDF and Lesson for Episode 151 Below - Click "Preview."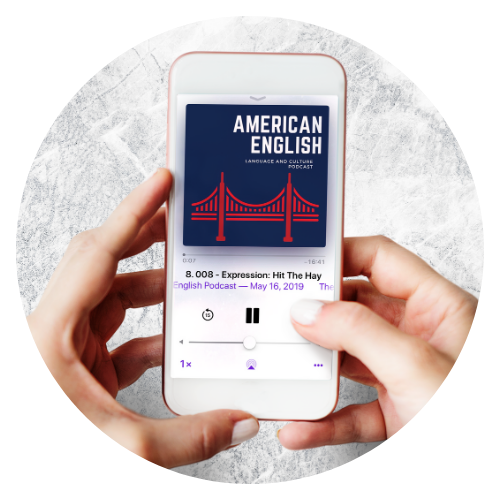 Step 1: Listen Actively

Just like usual, you can listen to the episode. However, in addition to the Mp3 - which gives you permanent access to the audio files - you can actively listen and check on words you do not understand.
I recommend listening first without the transcript.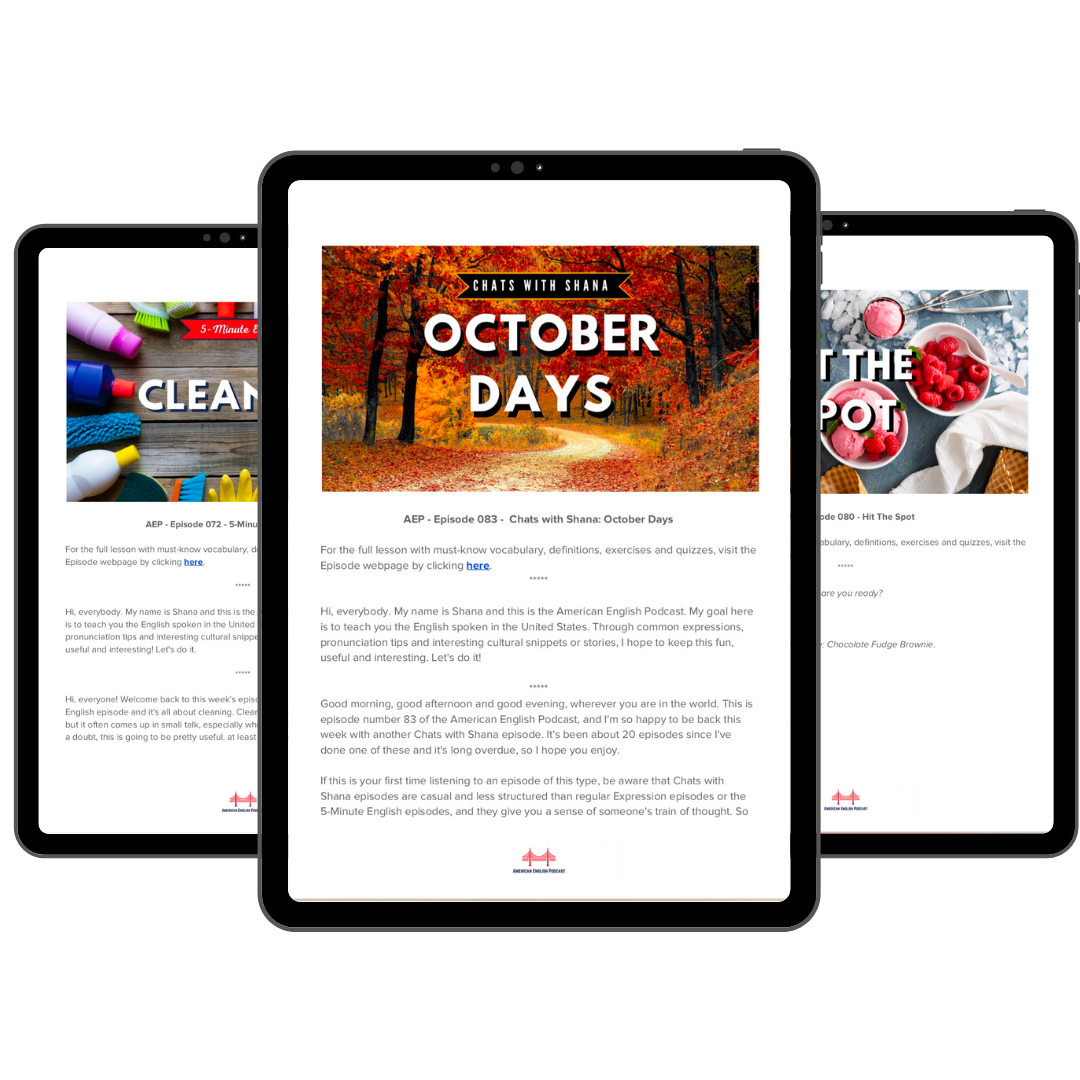 Step 2: Check Vocab

When you can't understand a word from context or from pronunciation, check the transcript. In addition to being key in clarifying misunderstandings, it can serve as a resource for comparing written and spoken English.
I recommend writing original sentences with new vocabulary.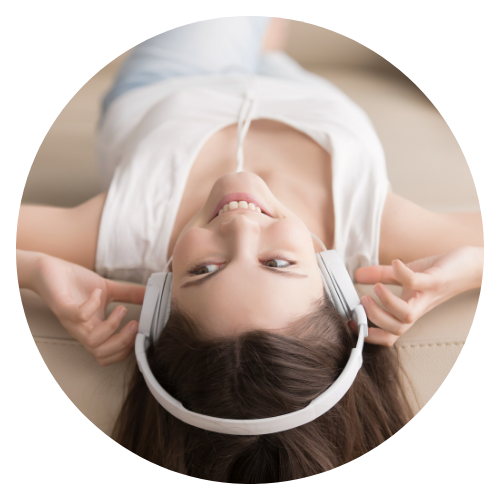 Step 3: Listen again!

Before listening a second time, be sure to review the transcript and / or use the podcast player provided in Season 3 to review new words and phrases you didn't know the first time around. Then listen again. I recommend shadowing (repeating after me) ONLY after you've understood everything in the audio.



My name is Shana and I'm an ESL teacher from California. 
As a teacher, I've been fortunate enough to teach English in Brazil, Spain, Germany, and throughout the US. By doing so, I've gotten close to over 3,000 intermediate-advanced level students!
I'm a language learner, like you. In what free time I find, I learn German and French. Also, my husband Lucas and I are raising our two daughters in Portuguese!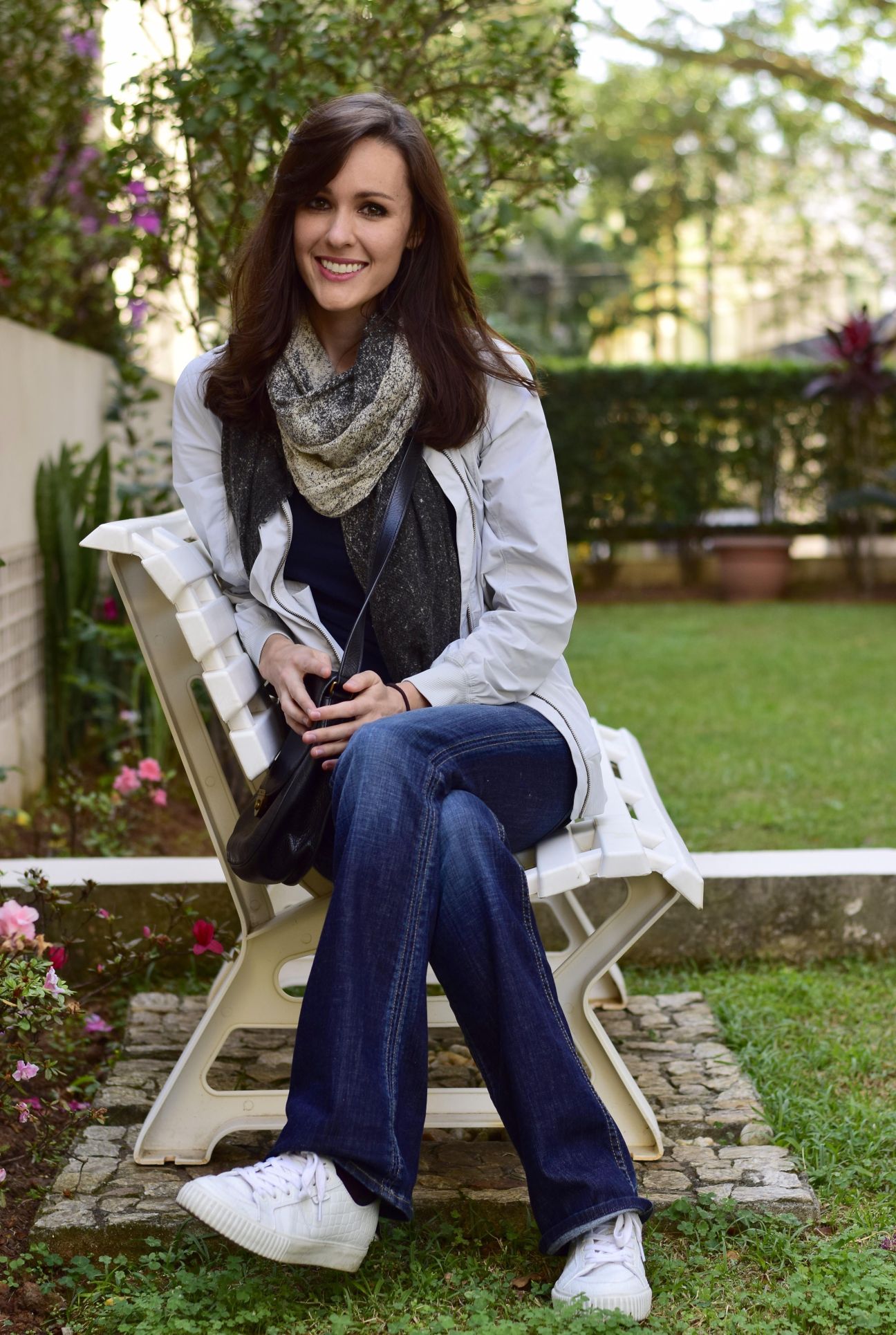 Featured Courses
All Premium Content for Seasons 1-3 includes the 5-Minute English Courses. Due to their popularity, 5-Minute English Courses can also be purchased separately.

Frequently Asked Questions (FAQs)


Is access to this material permanent? Yes, you will have permanent access to premium content for episodes 151 - 200. By purchasing this material BEFORE I hit episode 200, you get a hefty (big) discount.
Is the American English Accent Course or Grammar Course included in this bundle? No. Premium Content is all lessons and bonus material for the PODCAST. The Accent and Grammar courses have nothing to do with the podcast or podcast episodes. Lessons provided in Premium Content do touch on both accent and grammar (albeit not as in depth).
Is the Premium Content designed for my language level? What is my language level? As a rule, if you understand 60-70% of what I say in podcast episodes (or MORE!), then your level is ideal for the material provided in this bundle. If you struggle understanding the episodes, then you might want to consider taking a pre-intermediate course before purchasing this.


What if this content is not for me? Although I doubt you'll regret this purchase, just write me within 14 days of purchasing and I'll send your money back! :)
Will any of the transcripts be free this Season? Yes. Approximately 15-20% will be made available.
Student Reviews


"I'm enjoying every episode very much! The transcripts are very helpful! Not only do I end up understanding some part that I missed in the listening, but they also help me with pronunciation and learning new vocabulary!!! I'm very happy, I can't think of a better way to start the year!"
- Elena from Madrid
*****
"I'm not lying, the content is more than I expected!!!!
To be honest, I expected only the downloadable audio in mp3, the transcriptions in the form of PDF and the quizzes, but your webpage surprised me! I love the transcriptions by SONIX, it allows me to read, listen and mimic pronunciation easier than ever. And not to mention your professional learning methodologies, so great!
Thank you again for helping me restore my sense of fun in learning English and revive my interest in the language!"
- Bernardo Téllez Gómez