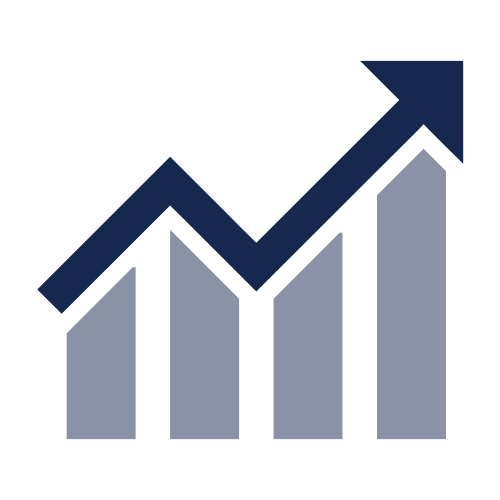 Boost Your Learning Experience
See the spelling to look up words. Review what you've heard. Dive deeper into each episode.
I recommend listening to the episode first and then listening a second time with the transcript. With this package, you'll gain access to:
Transcripts and Mp3s for episodes 001 - 100.
1,000+ PDF pages and Mp3s that correspond the audio.
This took over one year to create. If you study one a week, it'll take you also almost one year to complete!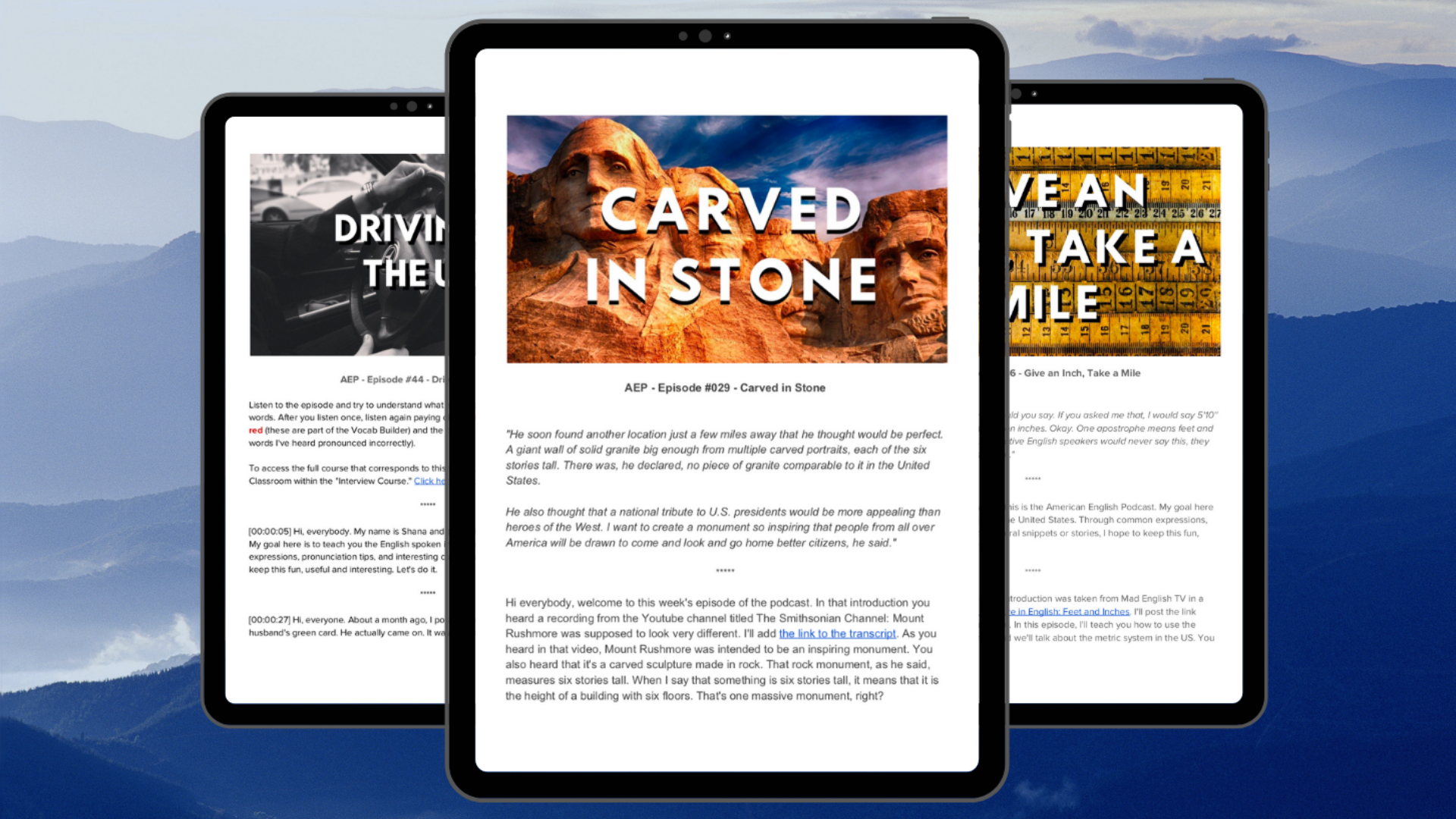 Transcripts + Mp3s (Episodes 001 - 050)
In Season 1, around 30 expression episodes were taught and that means over 30 fun / interesting facts about the United States. During Season 1, you also heard about some of our trips including our trip to Donner Lake, The Avenue of the Giants and more.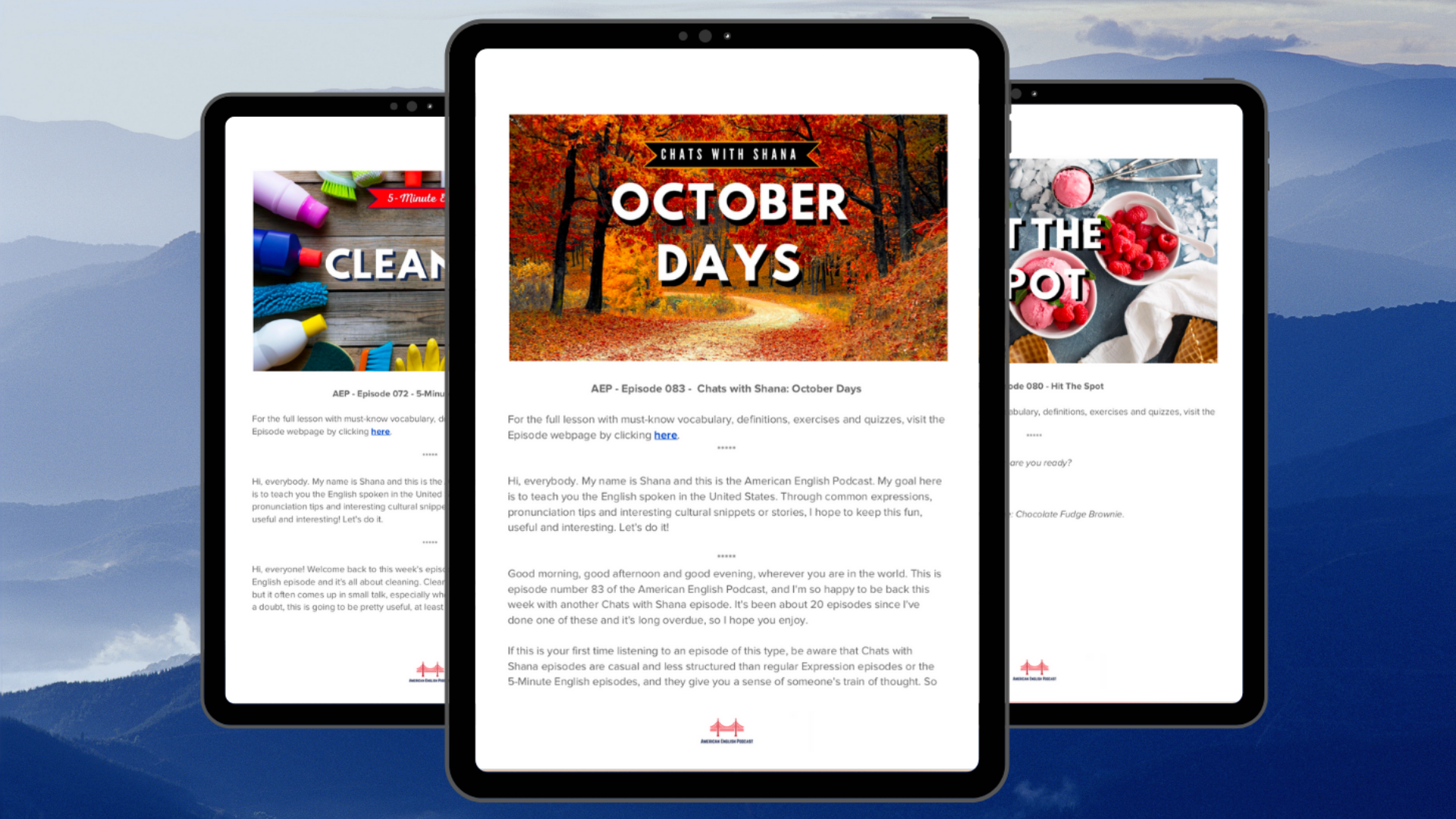 Transcripts and Mp3s (Episodes 051 - 100)
In Season 2, you'll find many interesting interviews about college, sports, cooking and more, as well as 10+ expression episodes, fun facts about the United States and over 10, 5-Minute English episodes which heavily focus on vocabulary in different topics.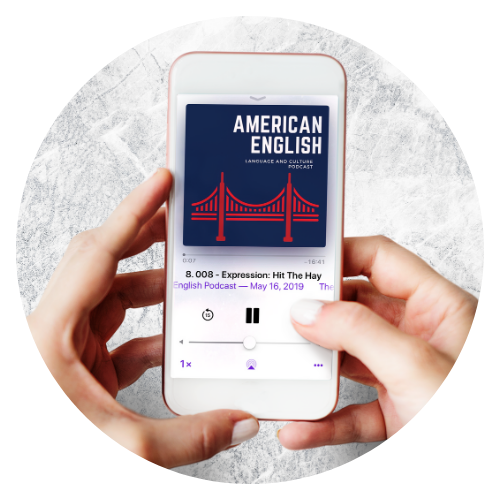 Just like usual, you can listen to the episode. However, in addition to the Mp3 - which gives you permanent access to the audio files - you can actively listen and check on words you do not understand.
I recommend listening first without the transcript.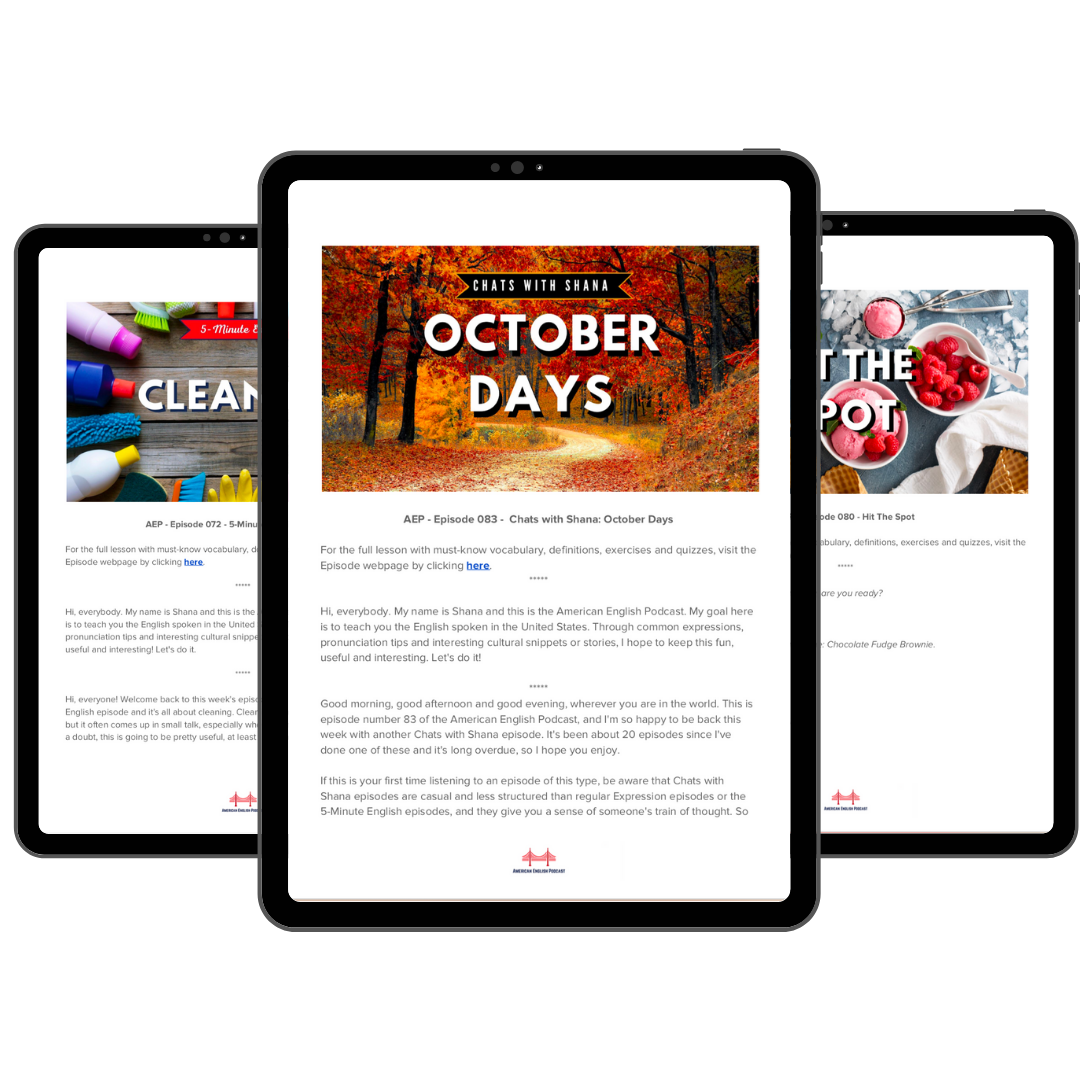 When you can't understand a word from context or from pronunciation, check the transcript. In addition to being key in clarifying misunderstandings, it can serve as a resource for comparing written and spoken English. I recommend writing original sentences with new vocabulary.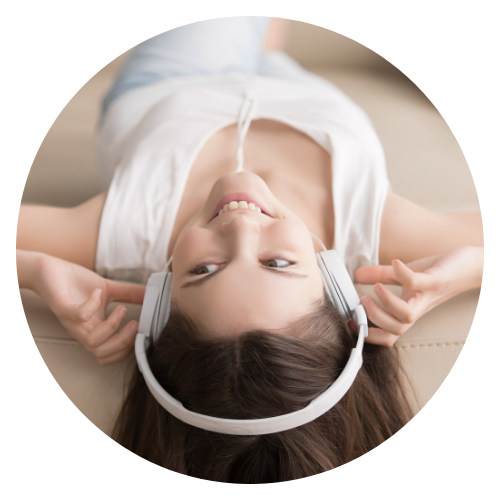 Before listening a second time, be sure to review the transcript and / or use the podcast player in Season 2 to review new words, phrases you didn't know the first time around. Then listen again. I recommend shadowing (repeating after me) ONLY after you've understood everything in the audio.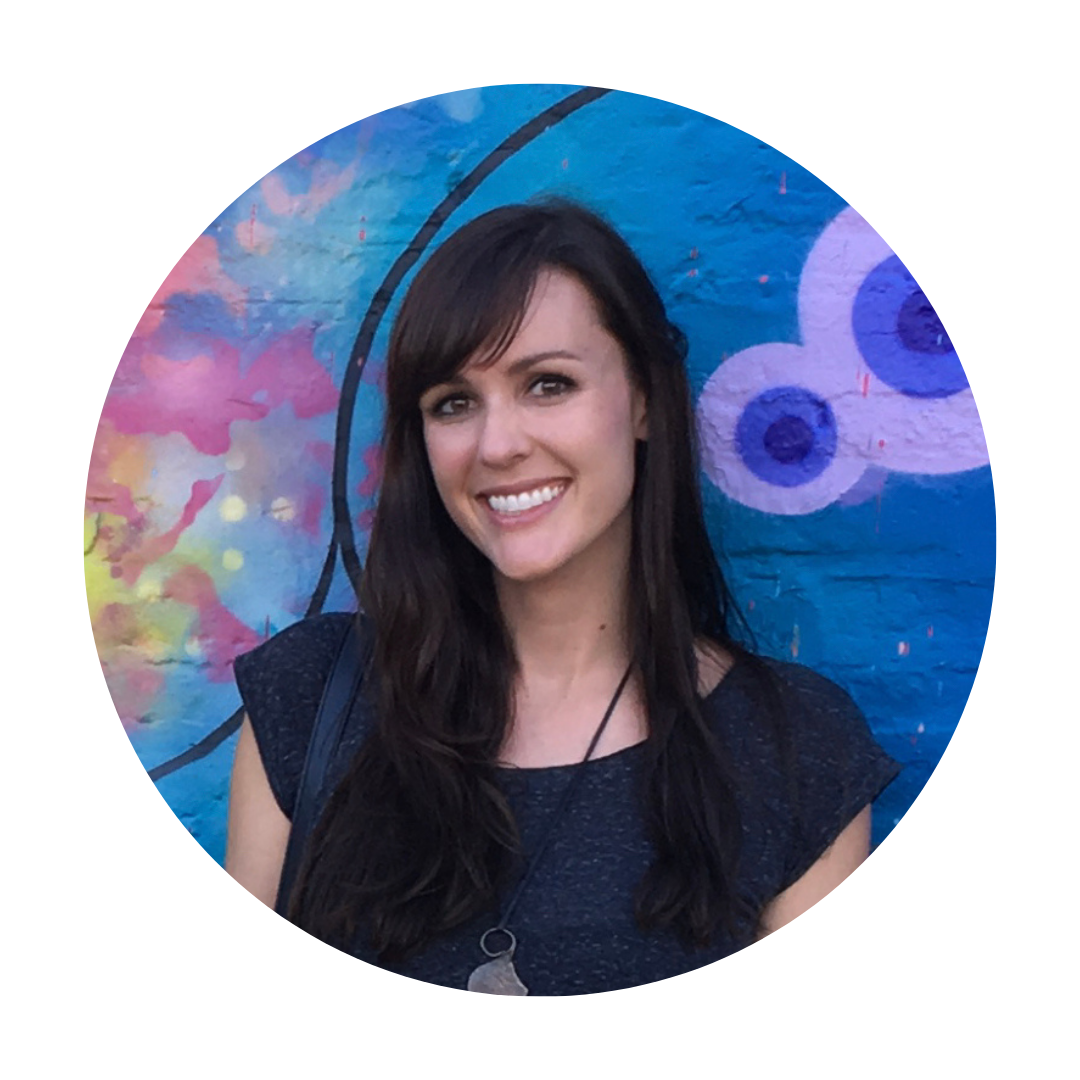 My name is Shana and I'm an ESL teacher from California. 
Over the past 10 years, I've been fortunate to share my love of English in Brazil, Spain, Germany, and throughout the US. Having taught over 3,000 online and in-person lessons, I've become obsessed with how to make the intermediate student's learning experience effective and memorable.
Apart from teaching, I like to bake, hike and I'm an avid language learner. I love listening to German and French podcasts and chatting with my husband Lucas and our two daughters in Portuguese!
Frequently Asked Questions
Does this course contain bonus content for all episodes? NO. This is only to access the transcripts and Mp3s. If you want to get ALL bonus material for Season 1 or 2, you need to purchase the Season or ALL Premium Content (see below).
How long do I have access to the content?
You will have lifetime access to the content.
What if I decide the content isn't for me?
We'll be happy to issue you a refund within the first 30 days after your purchase date if you're unhappy for any reason.
What do I do if I need help?
If you need help with something related to this content, please contact [email protected].
Want ALL Premium Content? Not Just The Transcripts?
By purchasing a Season, you'll gain access to all courses AND transcripts in that Season.