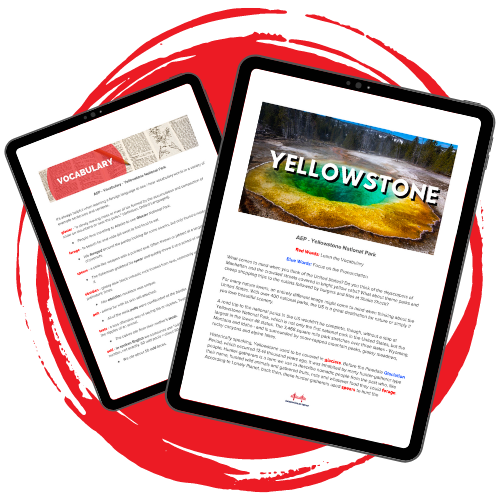 English Immersion through Culture
I'm so happy to share with you the very third part of the American Culture and History Course series.
These lessons and these series can be taken in any particular order. In them, you'll learn and practice new vocabulary, work on pronunciation through shadowing exercises and be forced to apply your to newly learned knowledge in dynamic activities that will build speaking and writing skills.
Is this course for me?
If you have an intermediate to advanced level of English and want a structured and systematic way to improve your language level, this course is for you.
15 Lessons, 15 weeks of study
American Culture and History courses were created to teach you about the U.S. while helping you master the four skills to language mastery: reading, writing, speaking and listening.
In part 3, you'll learn about:
Week 1 - Walt Disney
Week 2 - Yellowstone National Park
Week 3 - The Philly Cheesesteak
Week 4 - Exotic Animals As Pets
Week 5 - Parental Leave in the U.S.
Week 6 - Black Friday
Week 7 - Competitive Eating
Week 8 - The Life of Elvis Presley
Week 9 - The Faces On Our Money
Week 10 - The Life Of Stan Lee
Week 11 - April Fool's Pranks
Week 12 - Ben and Jerry's Ice Cream
Week 13 - Harriet Tubman + The Underground Railroad
Week 14 - The Great Iditarod
Week 15 - Psychology
From business and events, to famous people, places, animals and more, these stories will keep you on the edge of your seat while fine-tuning your language skills.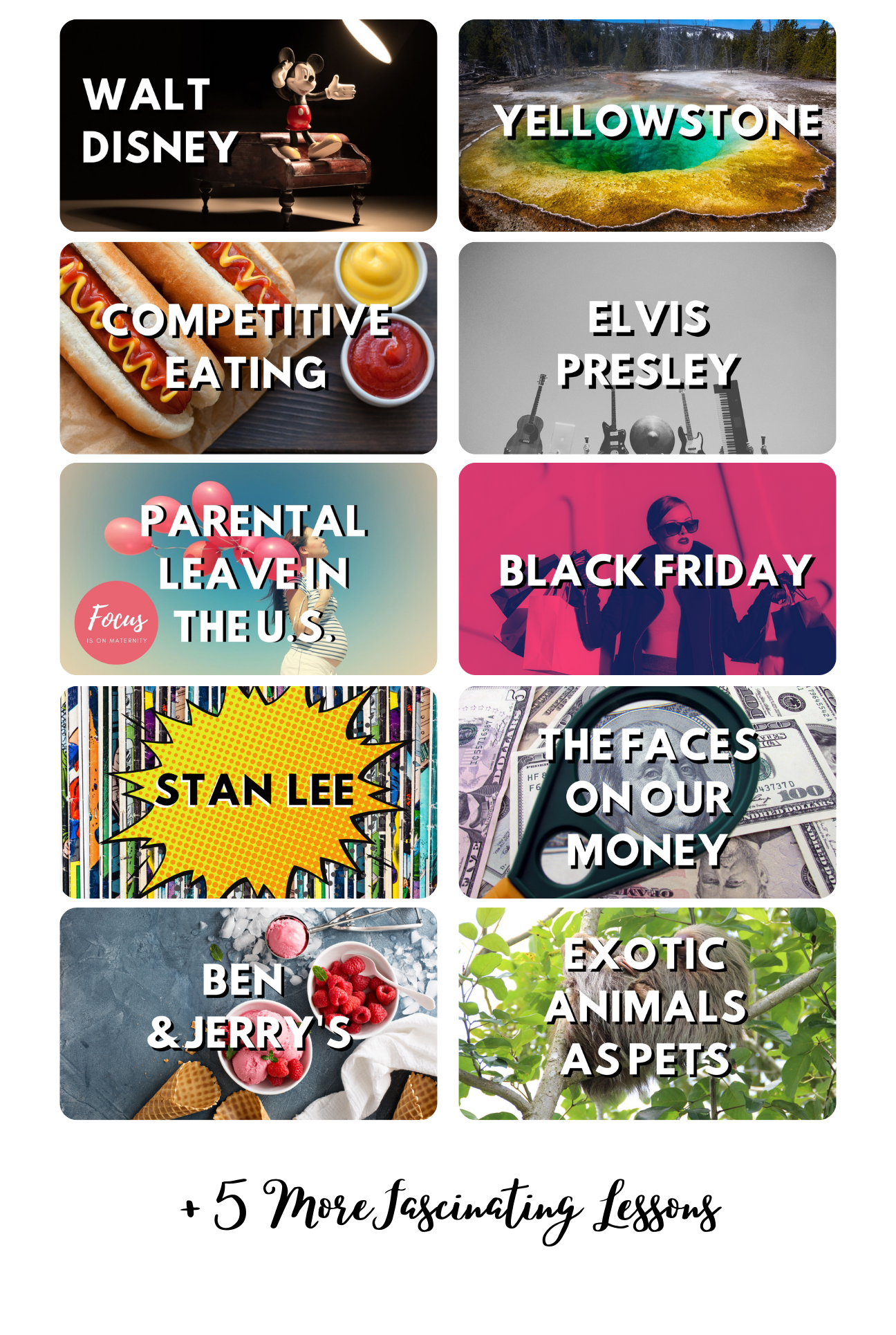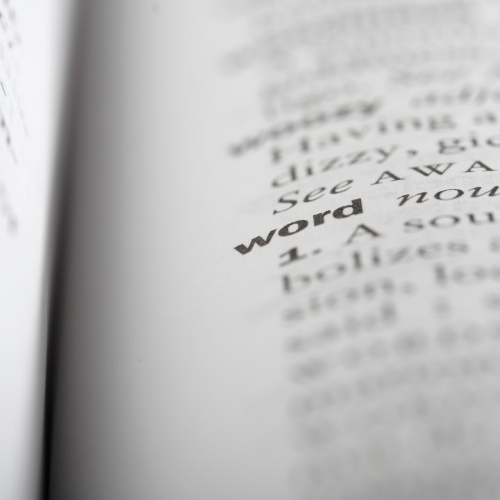 Vocabulary
In your downloadable MP3 and PDF files, you'll see challenging words highlighted. Definitions are provided with additional example sentences.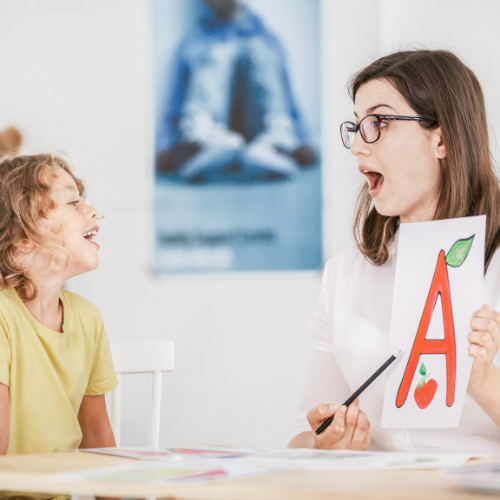 Pronunciation Video
Shadowing is a technique for improving pronunciation and in this course you'll learn how to LINK and REDUCE like a native.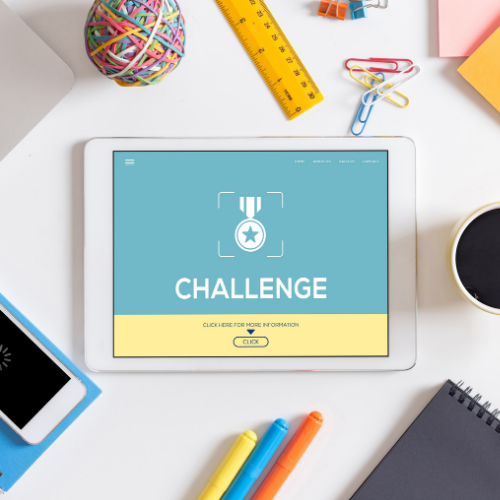 Challenges
Apart from the quiz, you'll have a weekly challenge that will push you to USE what you've learned. Share with other learners!
The Curriculum
Upon completion there will be 15 lessons.
My name is Shana and I'm an ESL teacher from California. 
Over the past 10 years, I've been fortunate to share my love of English in Brazil, Spain, Germany, and throughout the US. Having taught over 3,000 online and in-person lessons, I've become obsessed with how to make the intermediate student's learning experience effective and memorable.
Apart from teaching, I like to bake, hike and I'm an avid language learner. I love listening to German and French podcasts and chatting with my husband Lucas and our two daughters in Portuguese!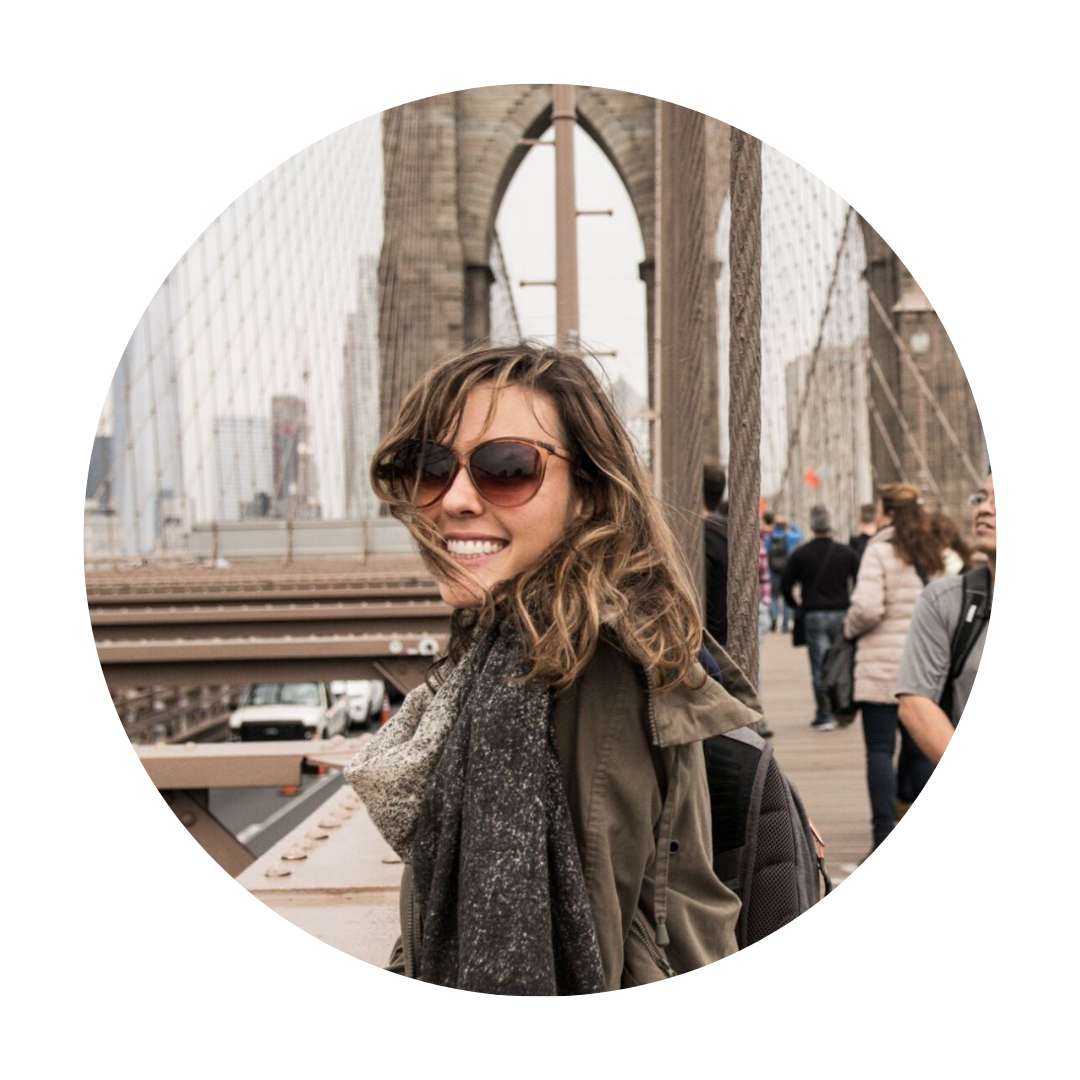 Frequently Asked Questions
When does the course start and finish?
Once you've enrolled, you have lifetime access to the course. Work at your own pace—there is no deadline to finish.
How long do I have access to the course?
You will have lifetime access to the course.
What if I decide the course isn't for me?
We'll be happy to issue you a refund within the first 30 days after your purchase date if you're unhappy for any reason.
Will I get access to the full course all at once?
Yes. Additional modules may be added over time, but all of the course lessons are available upon enrollment.
What do I do if I need help?
If you need help with something related to the course, please contact [email protected]